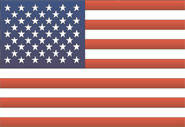 Aviation Photography
---
We started this site because we love airplanes and photography and air shows. This site will say Thank You to all the men and woman in the armed services of our great country.
We would like to give thanks to all the civilian pilots that fly in these air shows. Also all the people and the sponsors that make these air shows possible, Thank You. We hope you will enjoy the pictures of the air shows. The pictures of these shows or taken on good days for picture and some not so good days for pictures, we will post them all. Ean: Photographer and Mike: Photographer we hope you like this site.
You can contact us at: mike1430@aviationmotorsports.com
The Air Zoo of Kalamazoo MI is a wonderful place for everyone. It has something for all ages from children on up. It even has flight simulators. On the property there are two different museums. It is just a few hours from Chicago. The museum is a public charity that relies on visitorís purchases and donations to keep it up and running. Here is a small slide show of some of the things that you can see at the Air Zoo. These photographs are the property of AviationMotorSports.com and are not for sale or duplication. Please visit the Air Zoo to enjoy the real thing!! Please click on the link on our website to see more information.
Special Thanks
FELA Designated Legal Counsel
Hoey & Farina
542 South Dearborn, Suite 200
Chicago, Illinois 60605
Toll Free 1-888-425-1212
Office 1-312-939-1212
Fax 1-312-939-7842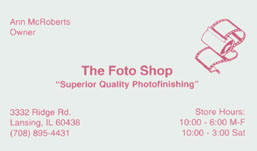 Click here for a free menu maker !
Prints of these photographs can be ordered by e-mail: mike1430@aviationmotorsports.com
We specialize in "WIDE FORMAT" Printing
All prints are printed on Premium Bright Photo Glossy Paper
Also we offer printing on "CANVAS". E-Mail us for pricing on canvas.
Here are the prices: 24"x36"- $32.50
24"x20"- $22.00
16"x20"- $20.00
8"x10"- $12.00
IT'S SHOWTIME
| | | | | | | |
| --- | --- | --- | --- | --- | --- | --- |
| 2007 | 2008 | 2009 | 2010 | 2011 | 22012 | 2014 |
| | | | | | | |
| | | | | | | |
| | | | | | | |
| | | | | | | |
| | | | | | | |
| | | | | | | |
---
2014

January
| | | | | |
| --- | --- | --- | --- | --- |
| Dates | State | Event Information | Location | |
| 10-11 | CA | Cable Air Show | Cable Airport, Upland, CA | |
February
March
April
| | | | | |
| --- | --- | --- | --- | --- |
| Dates | State | Event Information | Location | |
| 5 | CA | Riverside Airshow | Riverside Municipal Airport, Riverside, CA | |
| 5-6 | FL | Sun'n Fun Fly-In | Lakeland Linder Regional Airport | |
| 5-6 | MS | Columbus AFB | Columbus AFB | |
| 12-13 | AZ | Davis-Monthan AFB | Davis-Monthan AFB | |
| 26-27 | TX | Forth Worth Air Power Expo | NAS Forth Worth JRB | |
| 26-27 | LA | Defenders of Liberty Air Show | Barksdale AFB | |
May
June
July
August
| | | | | |
| --- | --- | --- | --- | --- |
| Dates | State | Event Information | Location | |
| | | | | |
| 1-3 | WI | EAA Air Venture Oshkosh 2014 | Wittman Regional Airport, Oshkosh, WI | |
| 2-3 | WA | Seafair 2014 Air Show | Lake Washington, Seattle, WA | |
| 2-3 | WI | EAA Air Venture Oshkosh 2014 | Wittman Regional Airport, Oshkosh, WI | |
| 8-10 | BC | Abbotsford International Airshow | Abbotsford, British Columbia | |
| 9-10 | MI | Thunder Over Michigan | Willow Run Airport, Ypsilanti | |
| 13 | NJ | Atlantic City | Atlantic City | |
| 15-17 | NJ | Greenwood Lake Air Show | West Milford | |
| 16-17 | IL | Chicago Air & Water Show | Lake Michigan Lakefront, Chicago, IL | |
| 16-17 | NY | Rochester International Air Show | Rochester | |
| 23-24 | MN | Duluth Air & Aviation Expo | | |
| 23-24 | IA | Waterloo | Waterloo | |
| 30-1 | OH | Cleveland National Air Show | Burke Lakefront Airport Cleveland, OH | |
| 30-31 | MT | Mountain Madness Airshow | Kalispell | |
September
October
November